Shopping Cart
Your Cart is Empty
There was an error with PayPal
Click here to try again
Thank you for your business!
You should be receiving an order confirmation from Paypal shortly.
Exit Shopping Cart
Councillor Antonella Celi
Seawinds Ward - Mornington Peninsula Shire
Presenting the Mornington Peninsula Community Vision to 2040
Thank you to everyone in our community who contributed to the Peninsula 2040 community consultation that helped shape and develop a new community vision for the Mornington Peninsula
Over 3,000 people got involved to provide the feedback via surveys, online workshops, township pop-ups, postcards and drawings.
All your feedback was then sent off to a randomly selected Citizen's Panel of 50 people, who reviewed the feedback and referenced other council information to develop the community vision. 
The panel was empowered to deliver the vision to Council who have committed to use it to guide the development of the Council Plan and other key initiatives.
Thank you to the Citizens Jury all your work and collaboration to distil the community feedback and data to come up with the Community Vision. 
Mornington Peninsula Shire Community Vision.
"Welcome (Wominjeka) to the Mornington Peninsula, bound by green spaces and sea. We honour and pay respects to the Traditional Owners of this beautiful land – the Bunurong people.
 We also pay our deepest respects to their Ancestors and Elders. We are inspired to protect and enhance our distinct region that values its diverse community, environments and townships.
 Our community spirit thrives, with safe, accessible and inclusive spaces for all. Together we continue to create a sustainable, vibrant and prosperous future that values innovation and shared compassion"
Community Vision principles:
Addressing Climate Change
Integrated Public Transport and Accessibility
Infrastructure
Support an inclusive, connected and safe society.
Innovative planning and development of the local economy
Encourage and expand education, sports and arts opportunities
Protect and enhance all elements of our natural land, sea and biodiverse environments
Plan and regulate responsible and innovative housing development.
Watch the Citizen Jury present the Council with the Community Vision - starts at 48.22
https//www.youtube.com/watch?v=ZXSsM1pCxDc
Find out more and download the Community Vision here:
https//www.mornpen.vic.gov.au/About-Us/Strategies-Plans-Policies/Community-Vision
Media Release:
https//www.mornpen.vic.gov.au/About-Us/News-Media-Publications/News-Media/A-new-community-vision-for-the-Shire
Photo: R-L Members of the Citizen Jury with Mornington Peninsula Shire Councillors Anthony Marsh, Lisa Dixon, Steve Holland, Antonella Celi, David Gill, Sussan Bissinger, Despi O'Connor Kerri McCafferty Sarah Race Paul Mercurio AM Cr Debra Mar
 #morningtonpeninsula #vision2040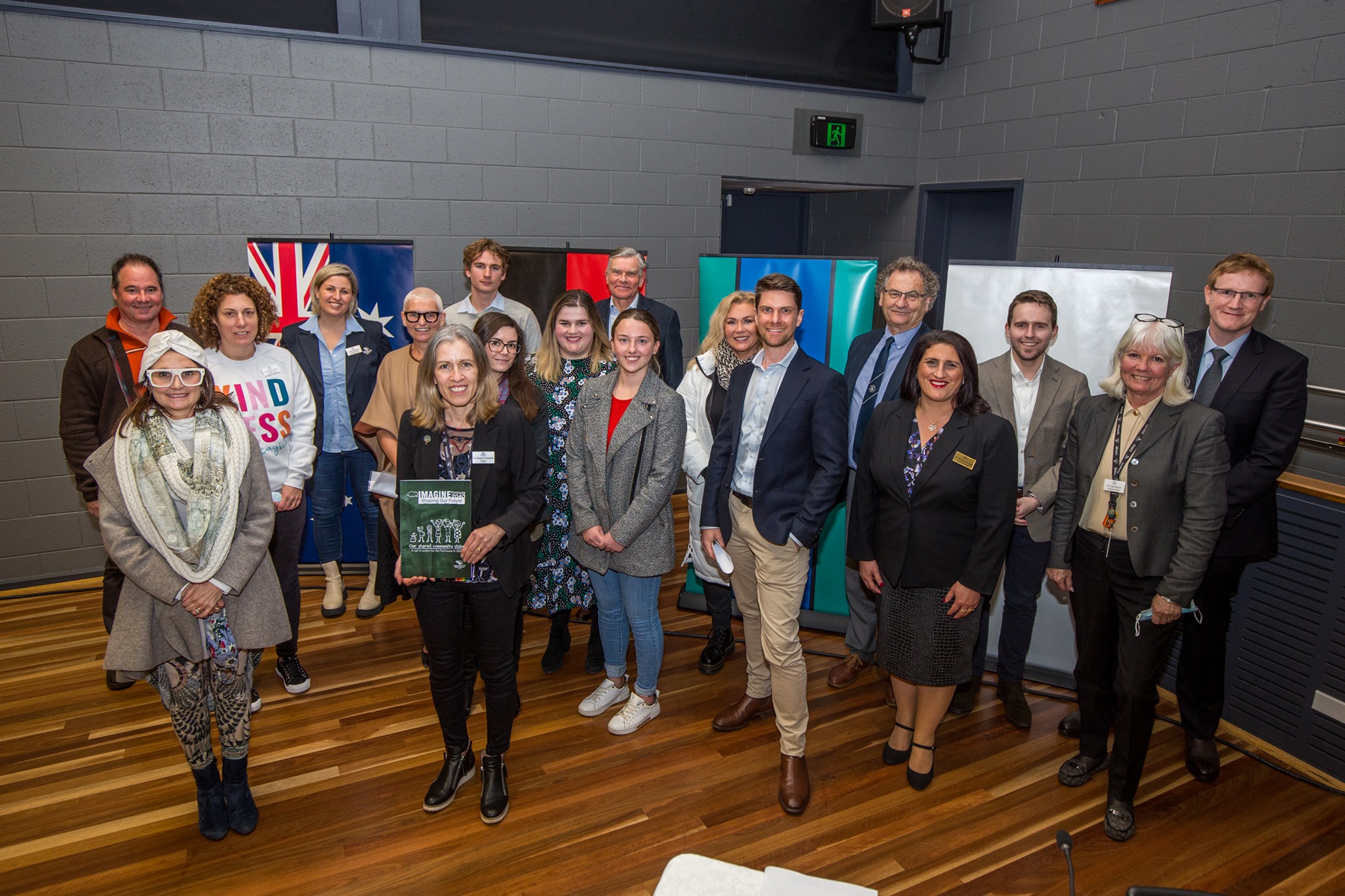 Categories: Advocacy - Asking for what we want
/